Enjoy all-in-one solution with Microsoft Dynamics property management software
Use mixed property management software for all property management tasks – from contract creation to tenant invoicing and do it more effectively, saving both time and money of your company. Microsoft Dynamics property management software is designed to completely match your property management needs and provides many tools for smooth and quick delivery of daily tasks such as communication with tenants, calculation of maintenance fees or surveillance of property units.
Microsoft Dynamics project management tools reduce operational costs
Take care of your buildings with Microsoft Dynamics property management software and do it much cheaper. Using system you can plan and track maintenance work: assign tasks to another person in charge or create a recurring maintenance schedule for such works as assets inspection, elevator checks, etc. By doing it, you ensure that any of these commodities will not be out of order and there will be no possibility you should repair it on emergency paying much more.
Talking about common area maintenance and its fees, Microsoft Dynamics project management tools are here to help too. Real estate management software allows calculating common area maintenance fees based on the meter readings, thus you can manage fees for maintenance, heating, electricity, water supply, etc. and distribute them automatically based on the rules set up.
Also, billing and invoicing feature is here to simplify your work. It allows invoices to be created based on charges calculated and sent out automatically to the tenants. With this Microsoft Dynamics project management tool it is possible to create them all at once, for separate properties, or just for specific services, tenants or lease units. Invoices can be sent in bulk to all tenants who will receive them in PDF format.
Microsoft Dynamics 365 Business Central/NAV provides real-time reporting
Microsoft Dynamics 365 Business Central/NAV provides you with comprehensive reports with real estate data analytics for gaining better insights about your business. You will get real-time real estate data divided by territory, building, sites or units as well as detailed rent, lease status, sales and financial status. In addition, reporting module allows you to enjoy pre-designed reports: an Area-Contract Analysis report, Revenue Forecast report, Revenue Comparison report, Lease Expiration report and others. You can use real estate data analytics as well as a set of data sources for building custom reports with external tools such as BI systems or Excel Pivots. Furthermore, financial management and accounting tools give an opportunity to be in a complete control of your financial activities. Using Microsoft Dynamics 365 Business Central/NAV you can efficiently manage general ledger, payables, receivables, inventory, analytical accounting, fixed assets, and cash flow, in addition to performing bank reconciliations and collections. Rich financial functionality of Microsoft Dynamics property management software even lets you to manage all processes across multiple currencies, locations or companies.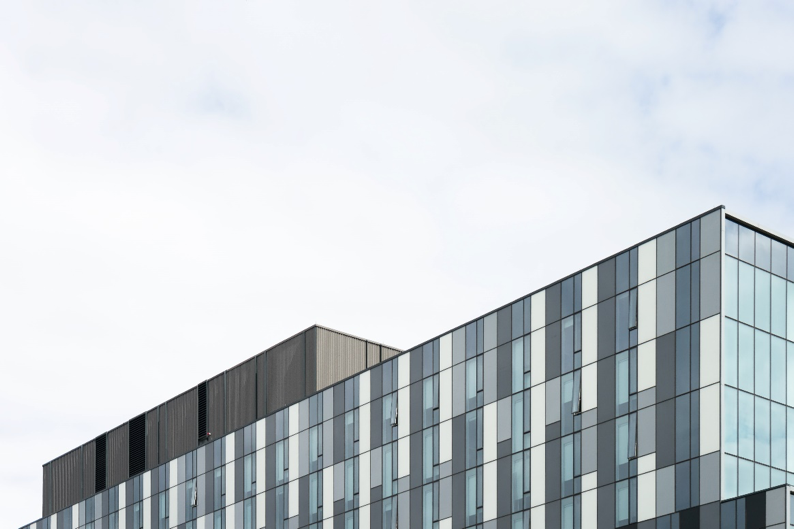 Increased administrative productivity of real estate management
Team's productivity is the main key to success; therefore, Microsoft Dynamics property management software is designed to help you reach it without any headache. Keep track of existing clients and new sales opportunities, manage your rental pipeline, ensure that clients and tenants are satisfied and communicate with them effectively. All in one place.
Firstly, Soft4Realestate is integrated with real estate management CRM software, which allows tracking and monitoring leads and opportunities in the pipeline for all vacant premises and whether there are enough opportunities to achieve sales goals. Here you can see lists of potential clients who are interested in specific premises, get a better perception as to whether certain deals need special attention and what actions are needed to close more sales and achieve your sales goals. This feature comes with a performance dashboard for managers, which allows analyzing and measuring all sales team performance throughout the sales cycle and determining areas for improvement. It gives a clear overview on sales team workload during a specific period of time and helps manager to prioritize activities and allocate resources.
Secondly, lots of attention in software for real estate management is given to the satisfaction of clients and tenants.  Here you can easily store and manage all the tenant related information: legal name, addresses, billing information, contacts for communication, personal data (as per GDPR requirements) etc. In addition, due invoices, late payments, balance and credit history could be tracked too, thus, you will not forget those tenants who forgot to pay their rent. Furthermore, tenants have access to the web portal where they can check their contract details, input work orders and track their status, download invoices and see payment history instantly anytime, anywhere, using internet access. It saves your employees' time previously spent answering questions and searching for information.